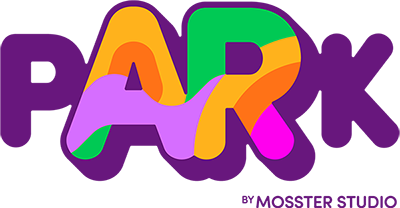 pARk is a unique Public Installation that combines playfulness and art, as an exploration of creativity and collaboration. Created for the activation of unconventional public spaces to engage diverse audiences around the idea that everything can be better when we learn how to work together.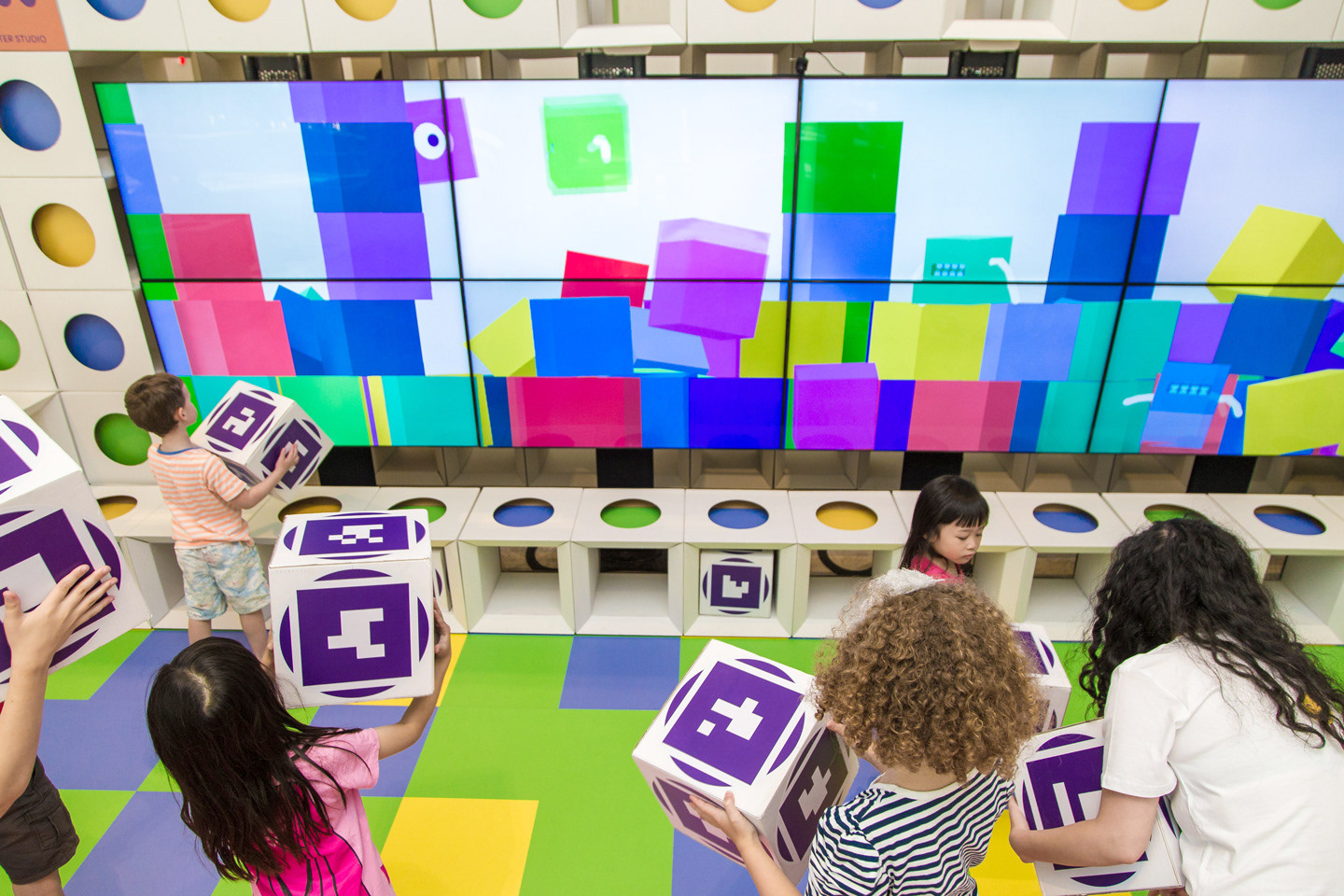 This immersive experience was commissioned by Eastland Shopping Centre, Melbourne, Australia and was created by Mosster Studio
 for children of all ages.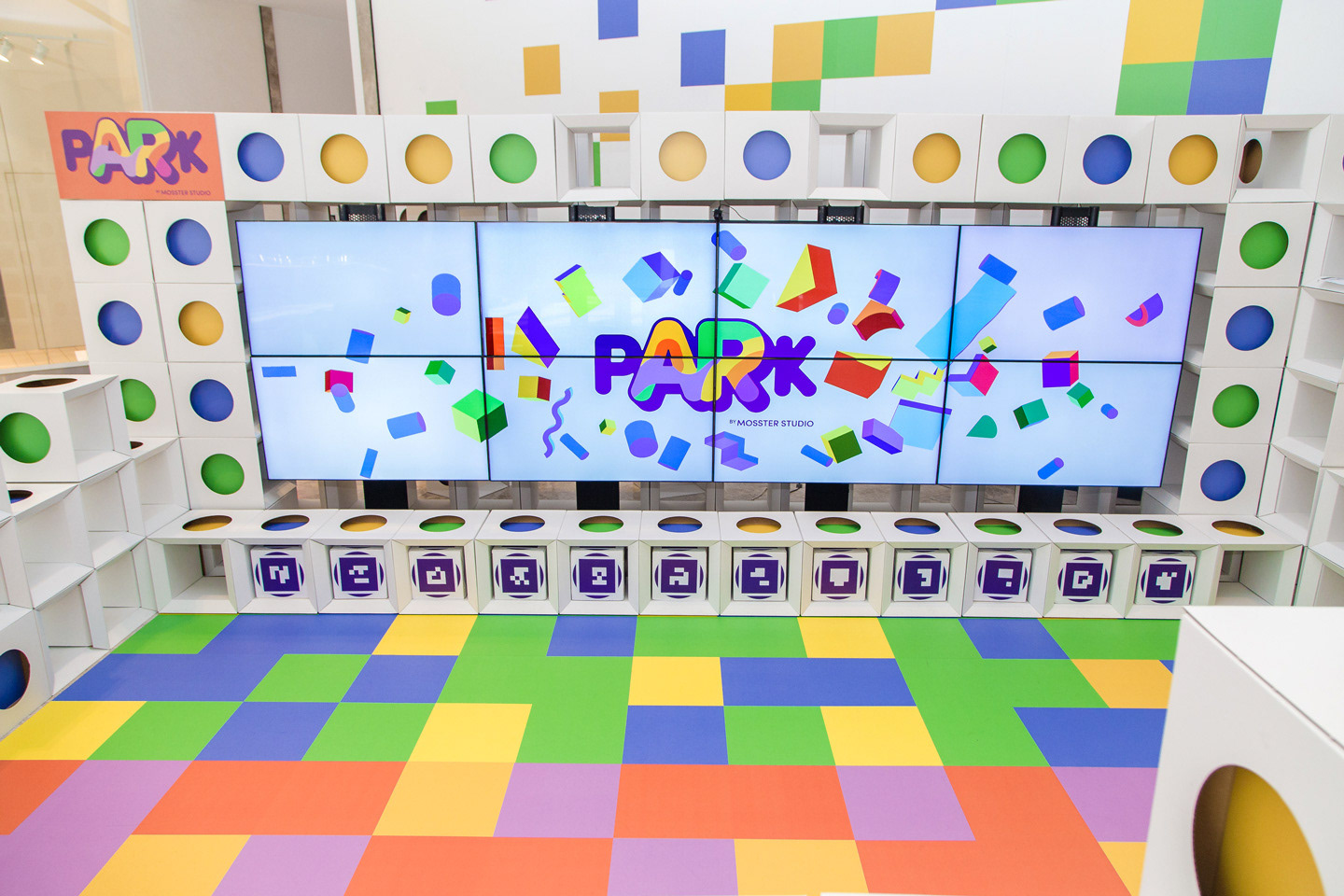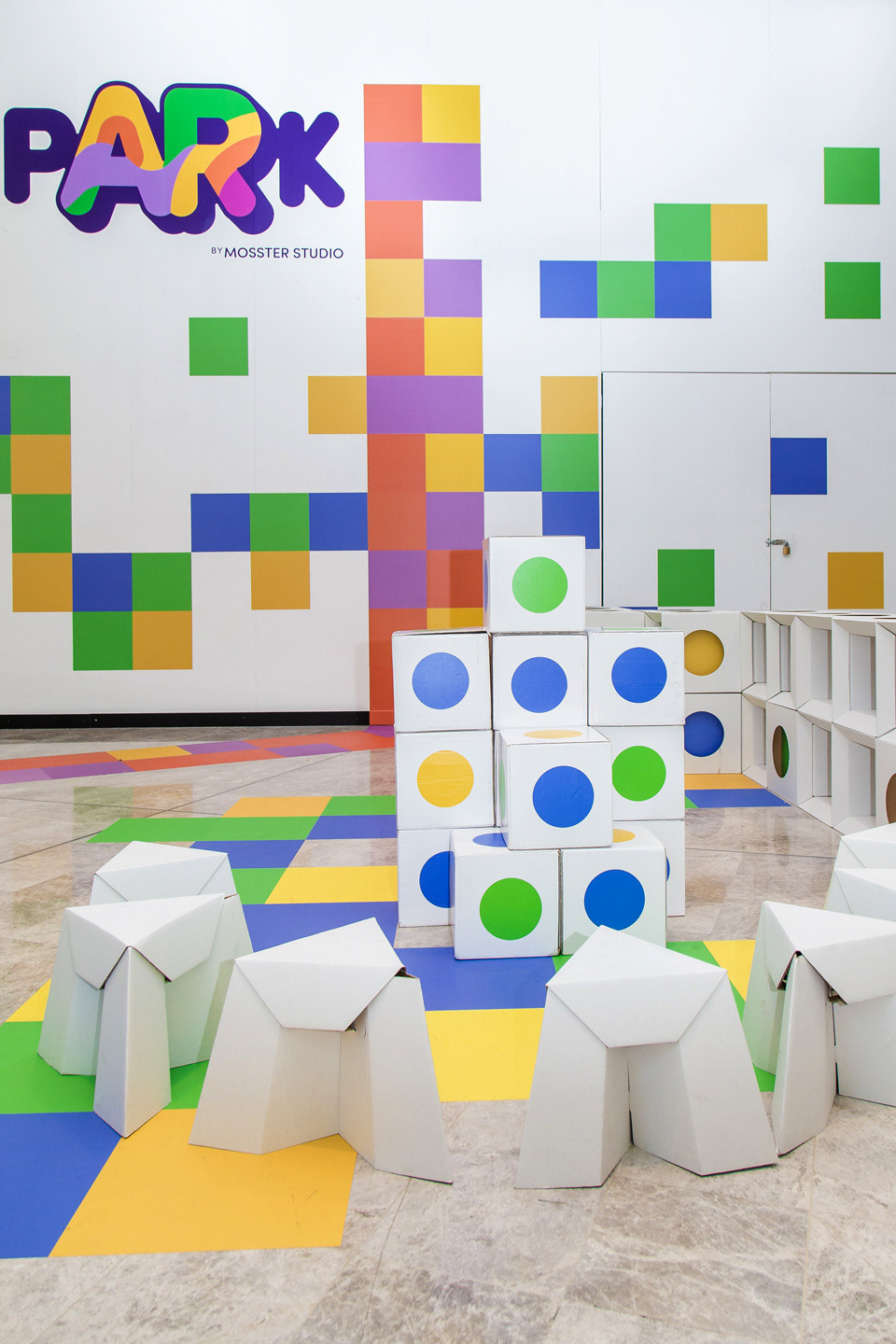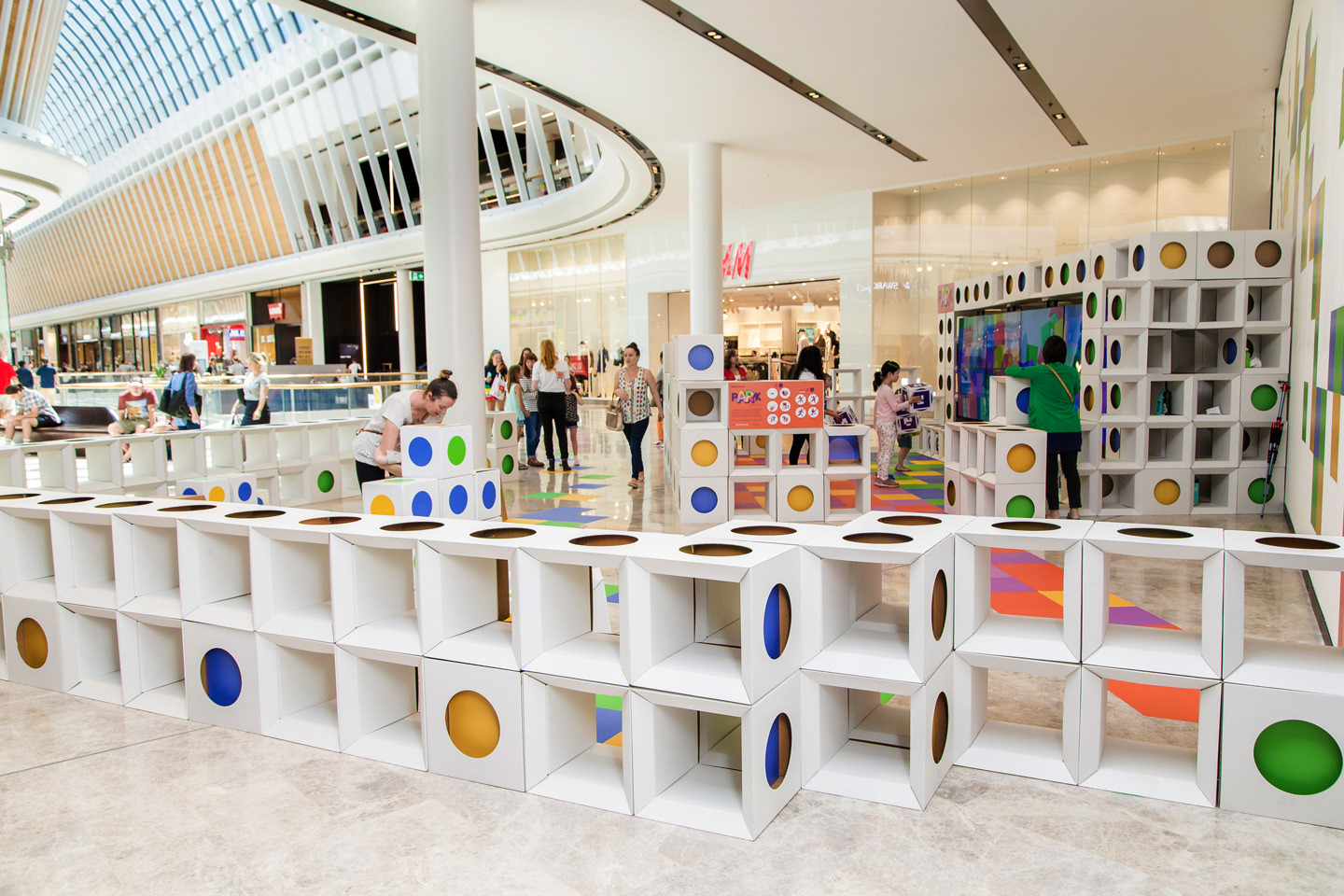 It is a space for creative exploration where cubes are moved around by children to control a series of experiences that bring enjoyment and challenge the inventiveness of young minds.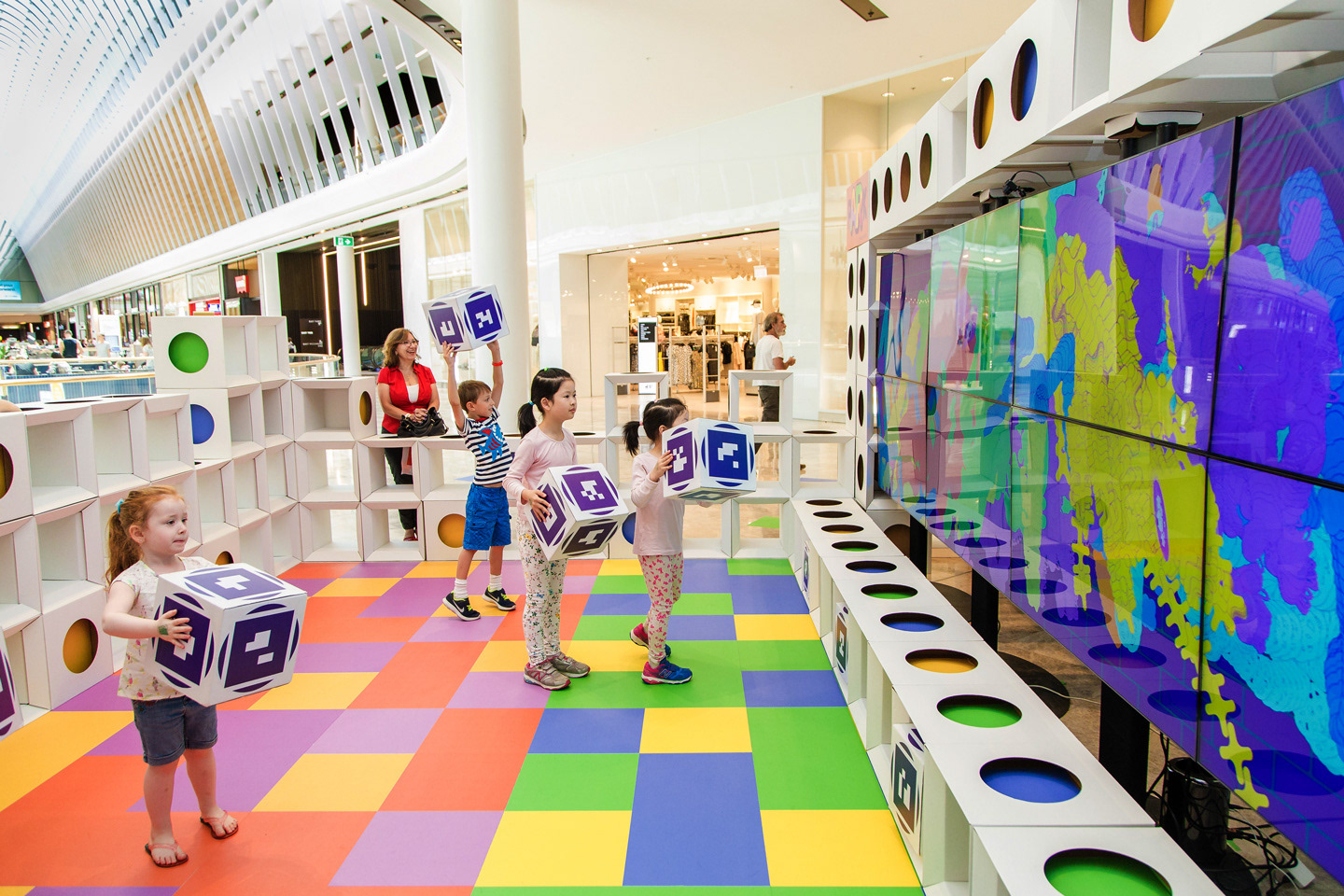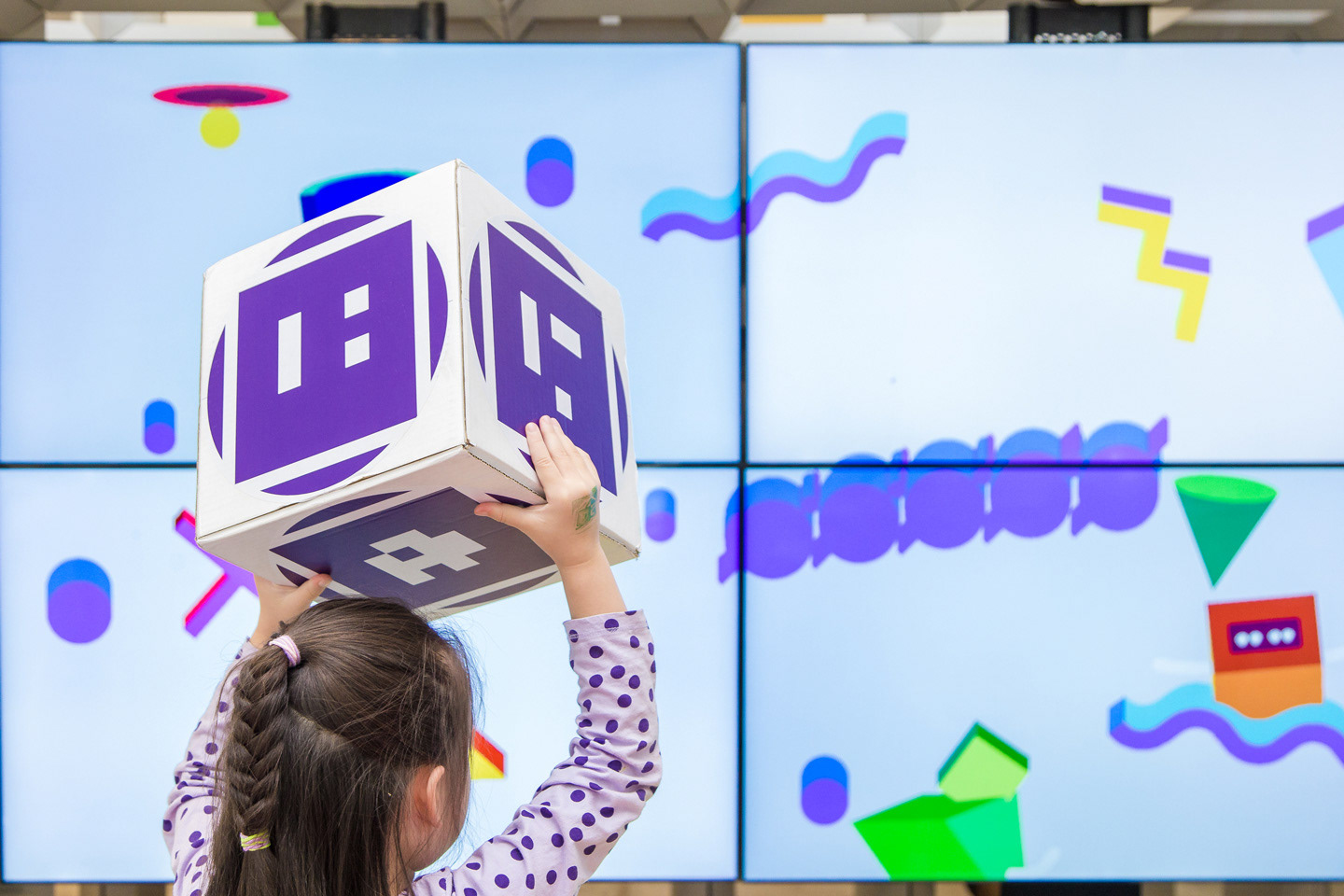 The interaction consists of different experiences in which children journey through with others, either finding a space for their own painting expression, or getting together to solve a problem and sometimes it just about having some fun moving their bodies in playful ways!